Psychology of Music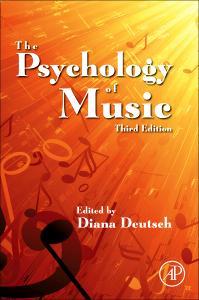 "So the attributes of The Psychology of Music are thoroughness, authority and clarity. That one volume can so adeptly select, draw on, arrange, assess, amplify its material and invite the reader to draw meaningful and reliable conclusions relevant to his/her love of music is a huge achievement. That the book does so with apposite and well-adduced illustrations while at the same time blending technical and specialist accuracy with accessibility is remarkable..."
- from review by Mark Sealey
Musical Illusions and
Phantom Words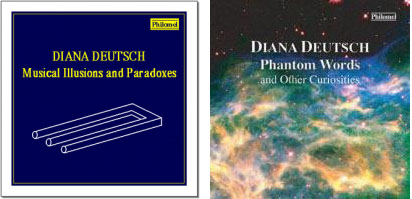 "These two CDs are absolutely mind-boggling. Diana is, in effect, hosting a magical mystery tour of your own brain, and believe me, it's quite a ride."